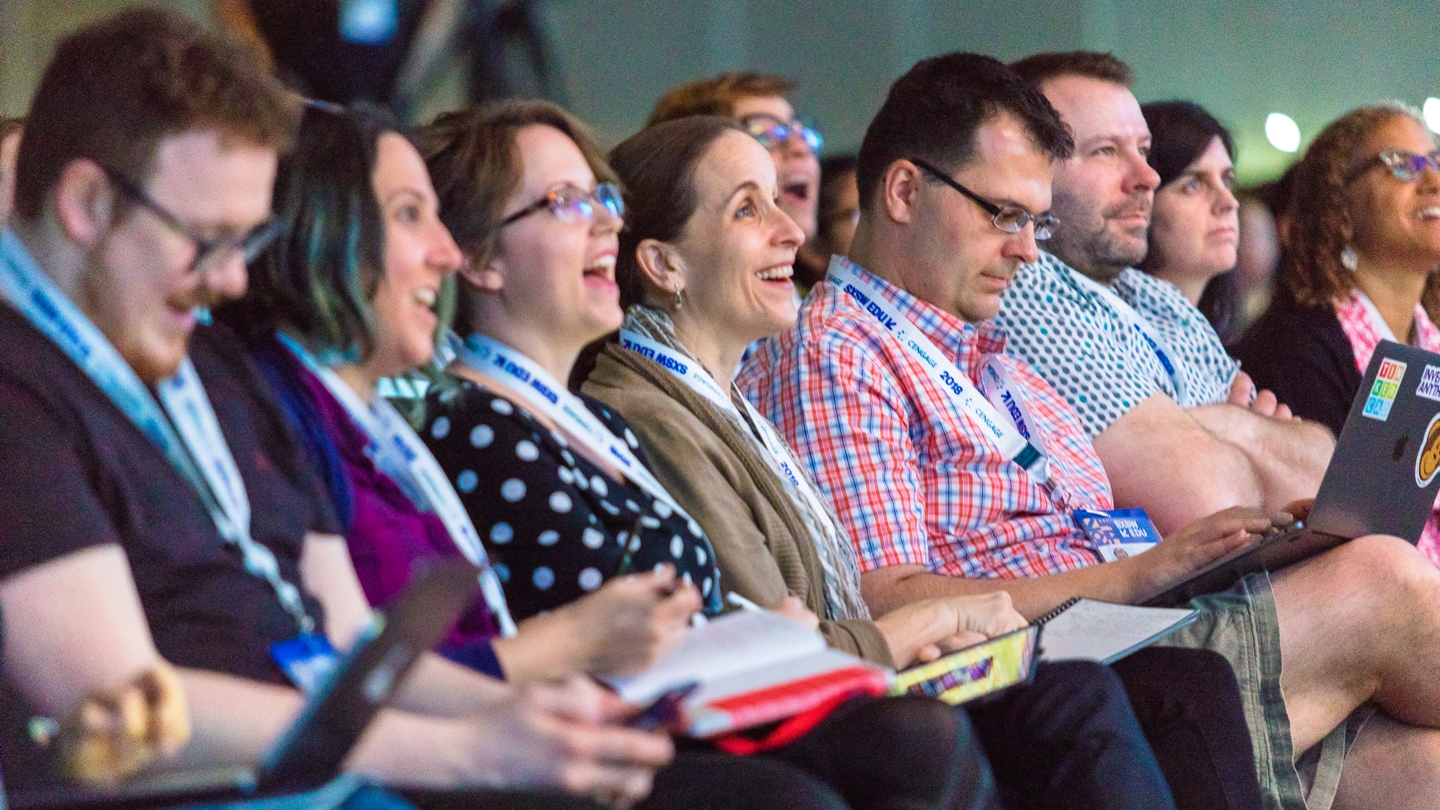 Each March, education thought leaders from around the world converge in Austin for four days of engaging sessions, immersive workshops, interactive learning experiences, film screenings, early-stage startups, business opportunities, networking, and more at SXSW EDU. SXSW EDU cultivates and empowers the community to collectively advance teaching and learning.
Join us at the 2019 SXSW EDU Conference & Festival and be part of the event, March 4-7!
There's no shortage of ways to participate on the SXSW EDU program and now is the time to start thinking about the right fit for you. Learn how to participate below, preview eligibility considerations, and browse our website for more information about the event.
Don't forget to mark your calendar for Monday, August 1, when registration badges go on sale for SXSW EDU 2019 at the lowest rate of the season.
PanelPicker
PanelPicker® is a digital crowd-sourced platform where the community can enter session ideas and have a voice in session programming at SXSW EDU. Beginning today, you can enter your session idea to be considered for the event. Later this summer there will be an opportunity to vote on all of the ideas submitted.
Entry Opens Monday, June 25
Entry Deadline Friday, July 20
Public Voting Begins Monday, August 6
Public Voting Ends Friday, August 30
Download the PanelPicker Guide PDF for step-by-step instructions and tips or check out the PanelPicker tips page.
Launch Competition
The Launch startup competition is an opportunity for early stage companies seeking market exposure, investment and strategic partnerships to showcase their innovative products. Selected companies will pitch in front of a jury of industry experts and educators, as well as a live audience at SXSW EDU 2019.
Application opens Monday, June 25
Application deadline Friday, November 9, 2018
Learn by Design Competition
The Learn by Design competition celebrates the collaboration of designers and educators in the pursuit of design-based solutions on challenges within education. The competition showcases projects focused on the design of physical space and the potential it has to improve learning outcomes.
Application opens Monday, June 25
Application deadline Friday, November 9
Film Screening Submission
SXSW EDU celebrates the power of film for exploring critical topics and issues impacting education with screenings and Q&A discussions. Over the years, filmmakers, producers and community members have submitted many great films for consideration to screen at the March event.
Submission opens Monday, June 25
Submission deadline Tuesday, December 4
Marketing Opportunities
At SXSW EDU there are ample opportunities for organizations that wish to engage with SXSW EDU's growing community of energetic and influential professionals. Download the marketing deck to learn more about these opportunities including advertising, partner programming, and networking events.
Visit the participate page to discover more opportunities to get involved at SXSW EDU 2019.
Mark Your Calendar for August 1
Don't miss SXSW EDU, March 4-7, 2019! Registration and Housing will open on August 1, 2018. Lock your plans in early to enjoy the most affordable rates.
Group registration rates are available to qualifying groups of six or more as well as student discounts for currently enrolled students wishing to attend the event.
Sign up for SXSW EDU Event Updates for the latest announcements and important deadlines.