A Chief Teacher Officer shows you how to catch some of the amazing Teacher Leaders presenting at SXSW EDU 2018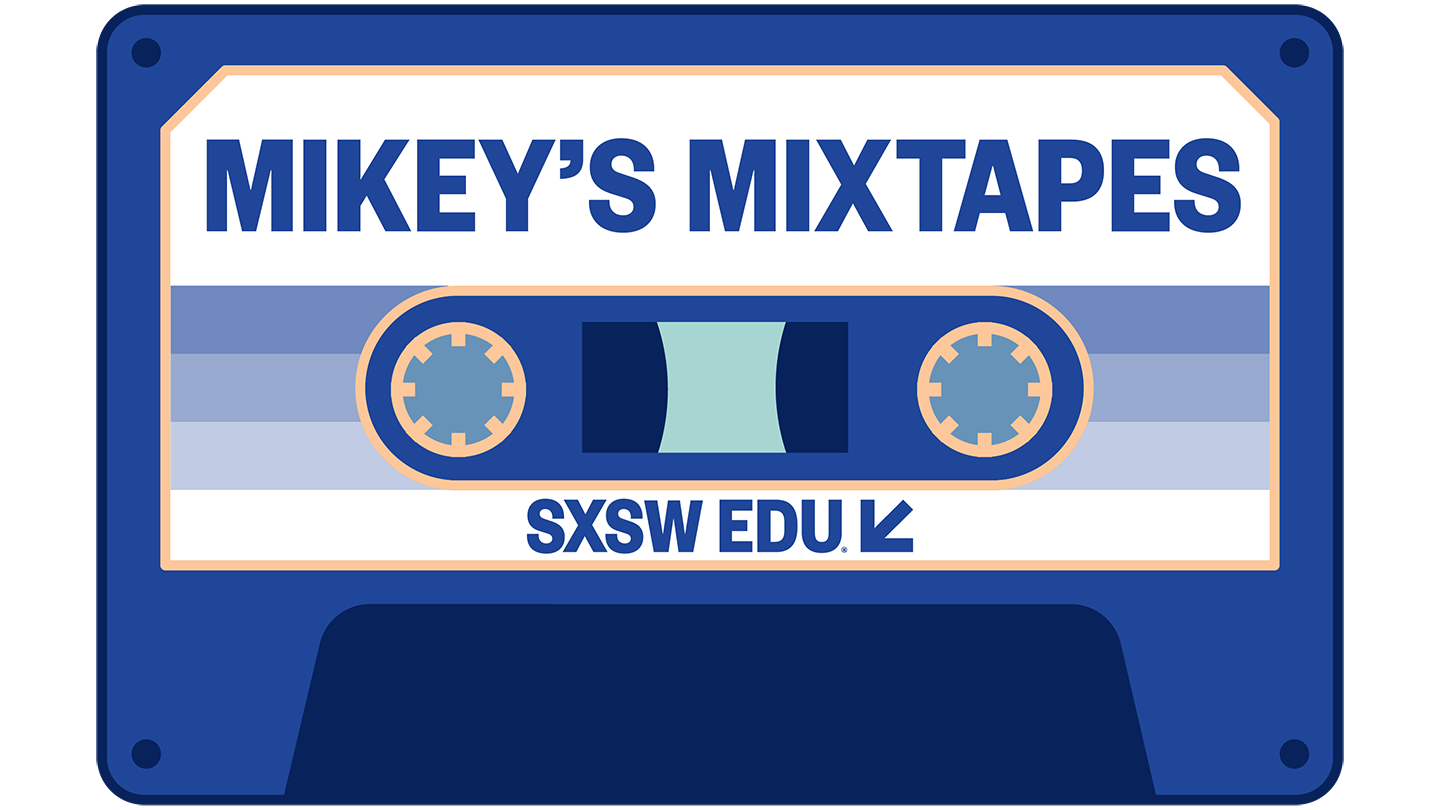 Who are the most valuable power users of EdTech? Teachers. Meet the edtech champions who make (or break) the most important technology in the world.
As a child, Louis Braille accidentally blinded himself with a pointy awl from his father's workshop. And after years of work, using an awl to make raised dimples for a finger to read, he invented the language that bears his name.
More beautiful and strange, he began working on this language as a teenager. Frustrated by a clumsier raised-dot writing system devised by a school founder named Valentin Haüy, Braille sought to improve a solution to a challenge that he knew well and intimately. Naturally, Braille became a teacher at Haüy's school, The Royal Institute for the Blind in France. There, he would perfect and teach with his method of communication. Years later, teachers around the world would employ, share, and demand for Braille's brilliant invention to become a world language.
"It bears the stamp of genius, like the Roman alphabet itself" remarked Dr. Richard Slating French, former director of the California School for the Blind.
I hope you are as delighted as I am to realize that braille is one of the great examples of Educational Technology in world history. It's not only changed students and schools; it's impacted societies around the globe. And its ultimate success rode on the backs of the many teachers who clamored for and used it in their classrooms.
All of us can think of a teacher or two that are not merely users of edtech but are, indeed, passionate and enthusiastic about it. These teachers are constantly trying new things, sharing what they learn with students, teachers, and anyone who will listen. Heck, you've probably gotten an email or tweet from a teacher like this within the last week.
They aren't just app-pushers or gear heads: these teachers are the most important users of edtech in the game. Like Louis Braille, they understand their students' challenges well and intimately. Sometimes these teachers partner with edtech developers or start their own shops. And when they work to build or improve edtech, look out. Amazing things can happen.
Edtech teachers change the world. At SXSW EDU 2018, a few of these edtech champions are leading sessions and workshops that you don't want to miss. You want to see or hear a piece of educational technology sing? Come check out what a teacher can do with it.
Monday, March 5
Students Can Build the VR/AR Worlds of the Future
MAR 5, 2018 | 11:00AM – 12:00PM
AUSTIN CONVENTION CENTER
ROOM 19A
As virtual and augmented reality applications make headlines, teachers may be wondering how they can meaningfully bring these tools to their classrooms. Not only do these technologies allow students to understand the world around them in new ways, they are also allowing kids to create their own worlds. Come hear from two Computer Science classroom teachers, Army Reservist Jordan Budisantoso from Washington DC and Mark Suter from Ohio along with their panel who are utilizing Unity tools to teach students 21st century skills, empowering the next generation of coders, artists and designers.
Laura Roye (Dripping Springs ISD): Mentor
MAR 5, 2018 | 12:30PM – 1:45PM
AUSTIN CONVENTION CENTER
ROOM 11AB
Looking for someone to talk about a teacher's-eye-view of edtech? Meet 4th grade teacher Laura Roye. Her experience covers Student Centered Classrooms, PBL, gamifying curriculum, HyperDocs, Twitter - PLN on Twitter, district Twitter Chats, students' Twitter Chats, & connecting students to experts, as well as Flexible seating - Implementing, mindset, & changing instruction.
<strongMelinda Schermerhorn (Round Rock ISD): Mentor
MAR 5, 2018 | 12:30PM – 1:45PM
AUSTIN CONVENTION CENTER
ROOM 11AB
Come meet STEM evangelist, differentiated instruction devotee, power Twitter user, and 8th grade teacher Melinda Schermerhorn. This former Elementary Teacher also serves as the Science department chair, is a Google for Education Certified Trainer, employs Innovative teaching & Argument Driven Inquiry in the classroom and has experience with Special Education, 504, Talented and Gifted and Focus​ students.
Tuesday, March 6
Data, Districts, & Schools, Oh My!
MAR 6, 2018 | 11:00AM – 12:00PM
AUSTIN CONVENTION CENTER
ROOM 19A
Teachers are expected to help students learn and show that learning is happening. They need data to know what their students know and how they perform. Join Brett Emerson, Reading and Science teacher, and his diverse panel as they explore how the power of data in school. When making decisions about how and where to deploy resources, school leaders also need easy, real-time access to understand student learning.
Scientist in Residence: In-Classroom STEM Mentors
MAR 6, 2018 | 1:00PM – 1:30PM
AUSTIN CONVENTION CENTER
ROOM 3
In 2002, The University of Texas at Austin's environmental science institute began asking, what happens if the role model is a STEM graduate student who spends a consistent amount of time in the classroom? Hear from award winning 5th Grade Science Teacher and Outdoor Specialist Trevor Hance as he, a STEM graduate student, and the program's director on the student impact of the highly successful Scientist in Residence program at The University of Texas at Austin. Don't miss this extraordinary panel about how different stakeholders make STEM a movement to be reckoned with.
Startup: 21st Century Intrapreneurship
MAR 6, 2018 | 2:00PM – 2:30PM
AUSTIN CONVENTION CENTER
ROOM 3
The students at Round Rock High School are in business, y'all. They have been able to create a self-sustaining, wide-format print and design enterprise with 258% revenue growth since inception. This was achieved through partnerships with community businesses. Join the teachers behind the success of Dragon Printshop, including Graphic designer and HS teacher Sarah Sherrill to learn how you can develop opportunities for your students to gain relevant real-world work experience while at school. This model enables students to develop portfolios that rival those of industry professionals. Sherrill will be the first to tell you: you don't have to be starving to be a working artist.
Wednesday, March 7
Rachel Hamstra (Duke Ellington School for the Arts): Mentor
MAR 7, 2018 | 11:00AM – 12:15PM
AUSTIN CONVENTION CENTER
ROOM 11AB
HS Math and STEM teacher Rachel Hamstra believes that we can modify high school mathematics curriculum to be accessible to all. Come talk to her about her experience creating projects with architecture firms that align with Geometry curriculums. Hamstra knows that preparing students to be college ready is about suiting the individual student needs.
Hip Hop in the Science Classroom
MAR 7, 2018 | 11:00AM – 1:00PM
HILTON AUSTIN DOWNTOWN
ROOM 410
You've heard of YouTube sensation "Science with Tom," right? Come experience it live with rhyme-spittin' 8th Grade Science teacher Tom McFadden, who wants to ask you a few questions. What would it be like to blend science and hip hop in your classroom? Students writing lyrics about questions at the start of a unit? Learn by doing in this hands-on workshop and leave with tools ranging from "Finish the Rhyme" to semester-long video projects. Come for the live-science freestyle. Stay for the open dialogue about cultural exchange and appropriation.
25 Ways to Drive Student Agency Using Goal-Setting
MAR 7, 2018 | 1:30PM – 3:30PM
AUSTIN CONVENTION CENTER
ROOM 5ABC
Middle School Lead STEM educator Eman Haggag loves project learning. Join her and Fulbright-winning fellow teacher Courtney Reynolds as they lead a conversation about how we continue to assign value to fostering student agency, but often fall short on our ability to shift the focus of control from the educator to the student. In this session, she and her lead with five strategies to create learning environments that enable effective goal setting. We'll then turn it over to the group to generate 20 more ideas through a "hackathon" to take back to your classrooms and schools to try.
What Kids Say About Games & Can We Listen?
MAR 7, 2018 | 2:00PM – 3:00PM
AUSTIN CONVENTION CENTER
ROOM 3
What makes a great ed game? Game designer, human dynamo, and Middle School teacher Steve Isaacs' students reviewed some of the world's most popular classroom games and created several short videos like the popular "What Kids Think of…" YouTube series. iCivics CEO Louise Dube', Games for Change chair Asi Burak, and games scholar Matt Farber will discuss what these students have to say in a session that is sure to challenge academics, designers, and educators.
Passion Based Learning: Child-Guided Curriculum
MAR 7, 2018 | 3:30PM – 4:00PM
AUSTIN CONVENTION CENTER
BALLROOM EFG
Elementary Teacher Katelyn Patterson was recruited to work at the first STEAM elementary school in the world, teaching and developing curriculum. She loves teaching students using thematic and passion-based topics while integrating all areas of academics. Patterson and fellow instructor and Early Childhood Educator Randi Kearney as they guide attendees through the process of creating meaningful, passion-based curriculum that meets set academic standards and keeps students engaged. Their session focuses on creating curriculum for Early Childhood and Elementary aged children.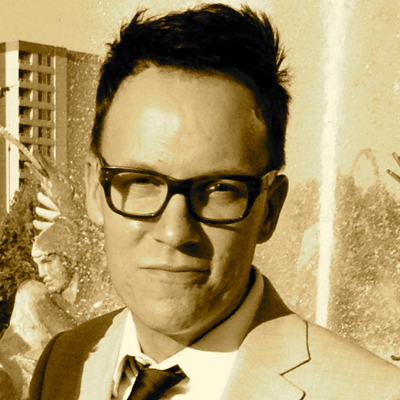 Guest blog post courtesy of Mike Kleba
Mike Kleba has been teaching high school English and Theatre for 20 years. He's has spoken on stages around the world about the importance and power of teachers in leadership. He loves tacos, bourbon, Gothic literature, and Greek Theatre. A working teacher himself, he's currently serving as Co-CEO and Chief Teacher Officer for DegreeCast, a college search engine. He believes that humanity's most important asset is the imagination.
Sources:
"Who was Louis Braille?" Royal Blind. https://www.royalblind.org/national-braille-week/about-braille/who-was-louis-braille

Post script: A few weeks ago, Techcrunch published an article about an American father who created his own tool to teach his daughter how to read and write in braille. Look up Jake Lecourse's BecDot. We may end up seeing it schools around the country.