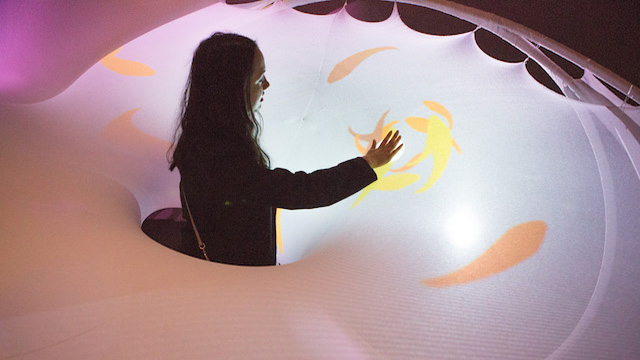 The third annual Learn by Design competition is returning to SXSW EDU 2019. Learn by Design celebrates the collaboration of educators, designers, and creatives in pursuit of design-based solutions to challenges in education's physical spaces.
From libraries and museums to classrooms, and learning spaces of all forms — this year's competition will showcase projects focused on improving learning outcomes. Projects can be in support of early learning, K-12, higher education, informal learning, and more. Conceptual, mixed media, and installation projects are welcomed to apply.
Selection Criteria The evaluation of each application, conducted by the SXSW EDU Learn by Design Advisory Board committee as well as the SXSW EDU staff, is based on the following criteria:
Innovative: How original is this project or idea?
Accessible: Is this a design that could be used by a diverse group of learners?
Effective: How impactful and efficient is this design in an educational space?
Practical: Is this design feasible within a learning space? Would it detract or improve current pedagogical environments?
Impact: What is the potential of this project to improve learning outcomes?
Selected finalists will have the opportunity to share their design work with a judging panel of industry experts in front of a live audience.
Apply by Sunday, November 11 to share your innovative design solutions at SXSW EDU, March 4-7, 2019 in Austin, Texas. Please note that both designers and educators are encouraged to apply.
Check out the Learn by Design competition page for more information including application instructions browse Learn by Design FAQ for a listing of frequently asked questions.
SXSW EDU 2017 Social Sensory Lounge from Sean Ahlquist, photo by Akash Kataria.