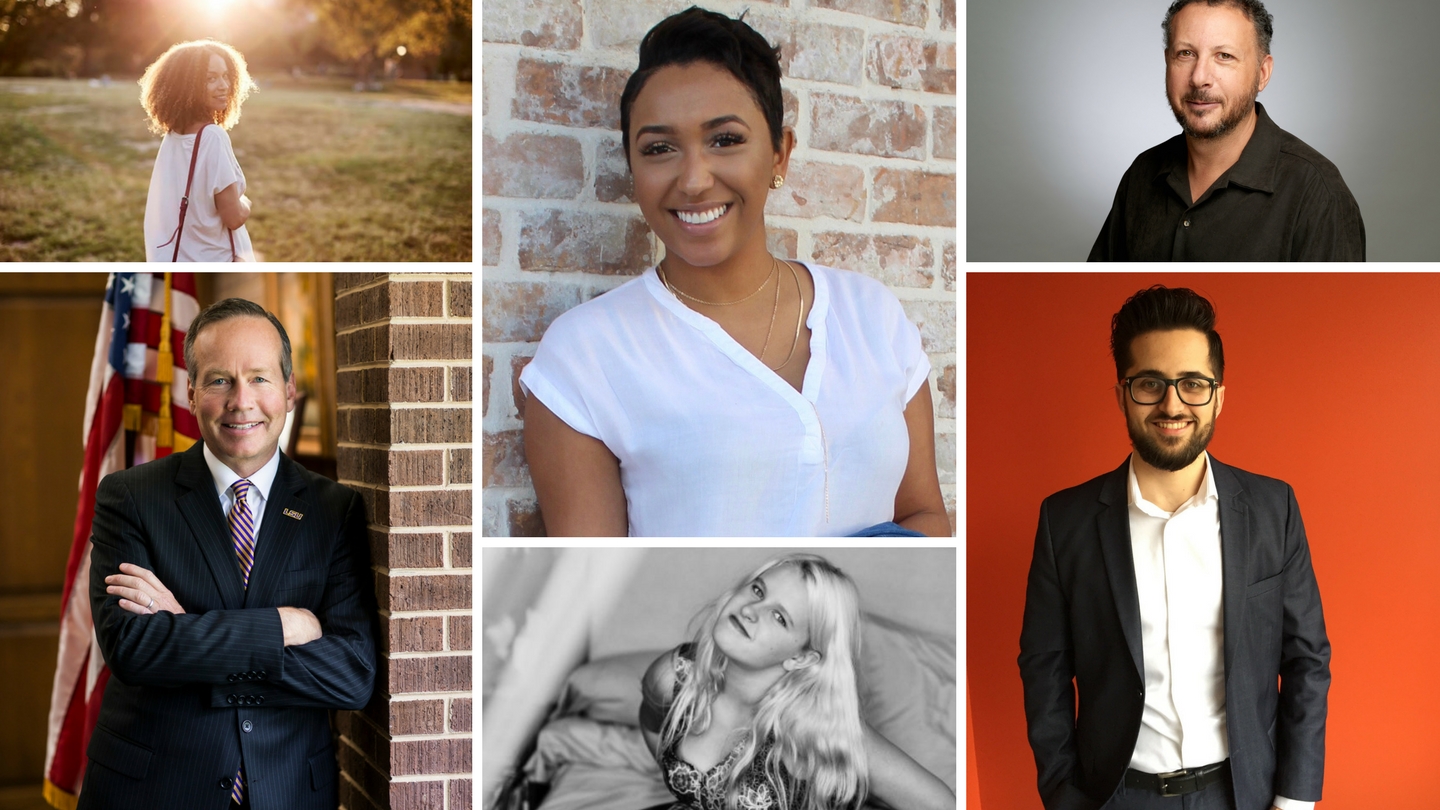 The SXSW EDU film program highlights poignant narratives and documentaries focusing on all aspects of education. With films tackling social impacts on domestic and international learning, peering into classrooms, and exploring the journey to becoming an educator, the film program presents an entertaining and compelling addition to SXSW EDU. Several of the films announced for SXSW EDU 2018 will feature a post-screening Q&A with directors, producers and members of the cast.
Explore the film screening Q&A's that are scheduled to take place at SXSW EDU, March 5-8, 2018, and add them to your personal schedule for the event.
Sam Ball, Producer/Director/Founder, Citizen Film
Tegan Griffith, Communication & Public Relations Director, UW Stevens Point Student Government Association
Christopher Middleton, Trust & Safety Associate, Google Inc.
Anne Burt, Chief Creative Officer, Facing History and Ourselves
Fail State
Dr. F. King Alexander, President, Louisiana State Univeristy
Alex Shebanow, Director, Fail State
Martha Kanter, Executive Director, College Promise Campaign
Purple Dreams
Q&A Presenters Coming Soon
School Life
Pamela Siobhan Hoch, Licensed Professional Counselor Supervisor
Show Me Democracy
Dan Parris, Director/Producer, SpeakUp Productions
Karissa Anderson, Manager of Advocacy and Policy Research, The Scholarship Foundation of St. Louis
Amber Overton, College Success Manager, Boys Hope Girls Hope International Office
Kristin Boyer, Executive Director, Trellis Foundation
UNSPOKEN
Emma Zurcher-Long, Co-Director, UNSPOKEN
Ariane Zurcher, Owner, Ariane Zurcher Designs
Geneva Peschka, Co-Director/Producer, UNSPOKEN
Julia Ngeow, Co-Director/Cinematographer, UNSPOKEN
UNSPOKEN Director Geneva Peschka, Amber Overton from Show Me Democracy, American Creed Director Sam Ball, Louisiana State University President Dr. F. King Alexander from Fail State, UNSPOKEN Director Emma Zurcher-Long, and Fail State Director Alex Shebanow.