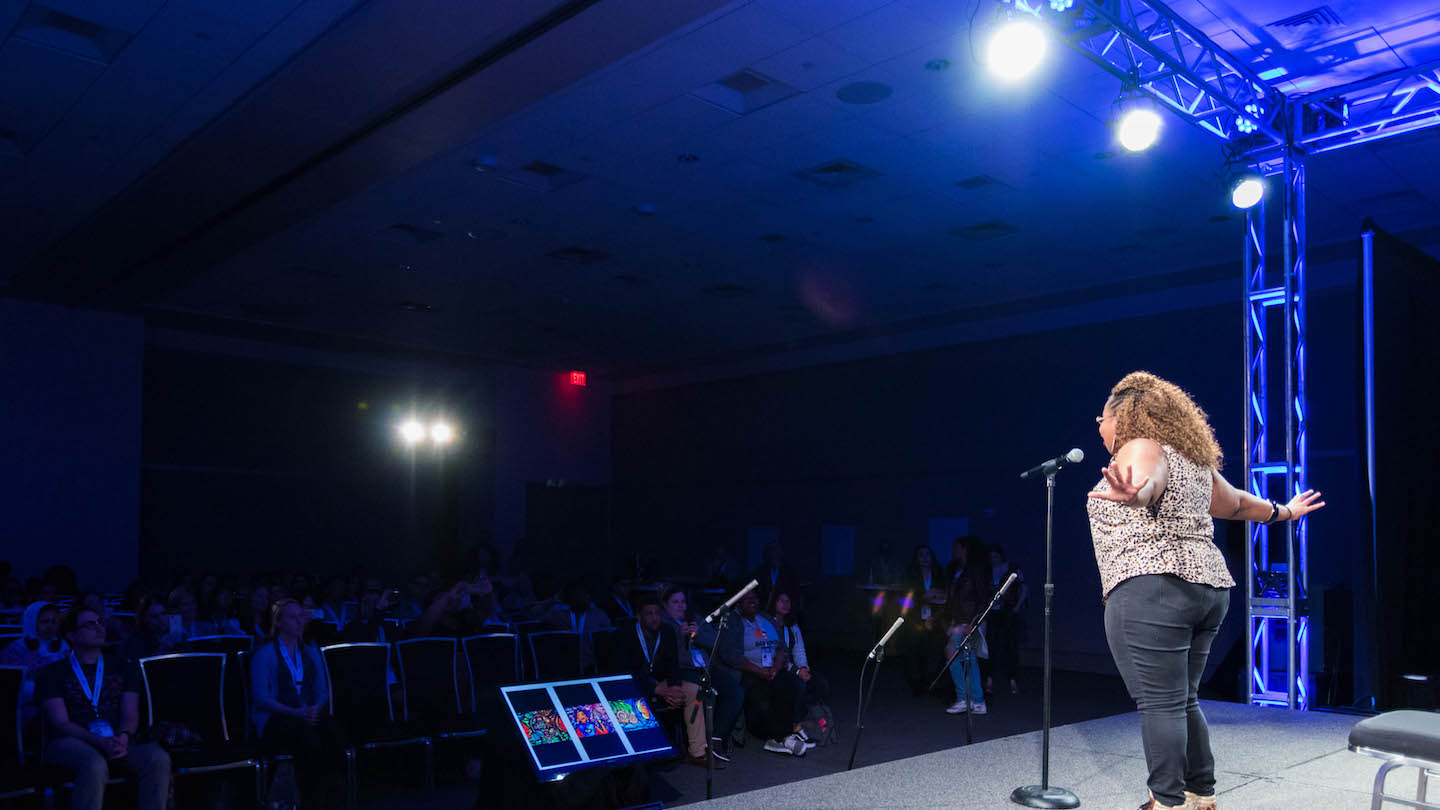 Art education is a powerful tool for learning in diverse settings and can be found in varying forms. Whether in a classroom setting, an art gallery, museum, or outdoor learning space, art education has a way of connecting unlikely subjects through creative means. With an increased interest in individualized learning, creative teaching tactics, and innovation in education, art education in its many forms can be applied to various subjects.
SXSW EDU 2019 will feature dedicated formats using art education as a vehicle to learning such as SXSW EDU Film and the Performance Series. In addition to these festival components there will be a number of conference programming sessions listed under the arts track that demonstrate the ability of art education to serve as an invaluable teaching tool.
Teaching Social Justice Through Art is an interactive workshop. Members from both the Blanton Museum of Art education team and the Anti-Defamation league, will demonstrate ways art can serve as a medium to create dialogue around topics such as bias, race, inequality, mental health and more.
Making (a) Space for Artists with Disabilities takes a unique look at lifelong learning, particularly for adults with developmental and intellectual disabilities through art education. The founders of SAGE Studio will discuss lessons learned through their art gallery they designed and conceptualized for this particular community and how to create invaluable education programs such as theirs from the ground up.
An educator, musician, writer and researcher join forces in Can Hip Hop Shape How We See the LGBT Community? to explore ways art education can serve as a vehicle for supporting students to find their voices and share their ideas as young activists.
Research findings from visitor experiences and studio art practices will be discussed in Transforming the Museum Experience with Artmaking, along with methods to incorporate into a museum visit to create meaningful aesthetic and learning experiences when viewing art outside the classroom.
(Video)Game Changers for Creative Student Pathways brings together a panel of experts on the value of arts to engage students in civic issues impacting their lives through game design.
To discover more arts focused sessions be sure to visit the online schedule. The full Film and Performance Series lineups will be up in the near future as well!
SXSW EDU 2018 performance, Rise Up: Young Leaders Using Art For Change, with Catalyst Arts and Arts Corps. Photo by Steven Snow.