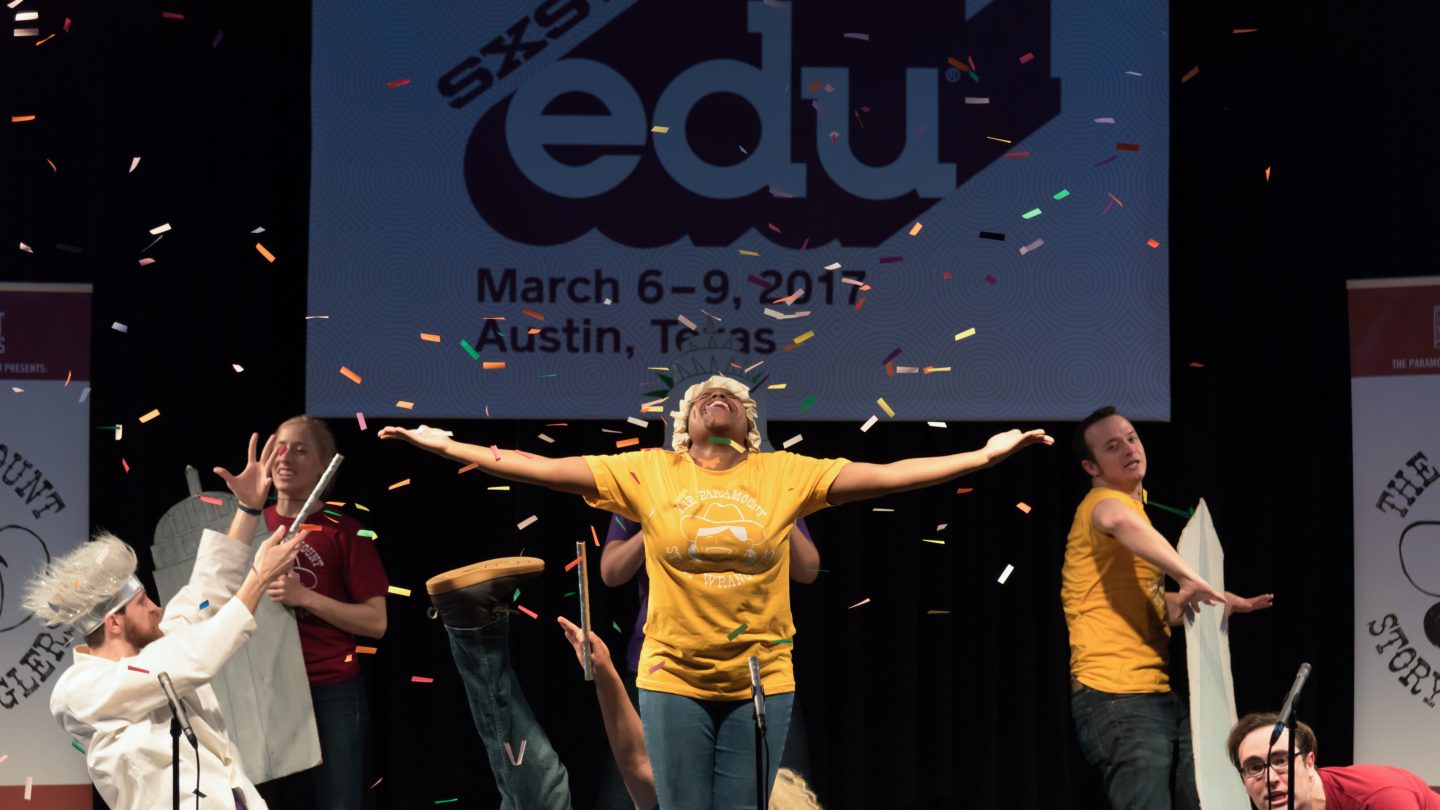 SXSW EDU features a number of performances, from theatrical groups, literacy development programs, music groups and more, that offer attendees the opportunity to experience and reflect on the value of performing arts as vehicle for deeper learning.
Interested in participating in the SXSW EDU 2018 performances series? Click here to fill out an interest form. We will be reviewing this form on a rolling basis from now until January 1, 2018. Feel free to email us at programming@sxswedu.com with any questions.
The performance interest form is closed at this time. Check out the Performance page to explore the 2018 program.
Story Wranglers performance at SXSW EDU 2017 hosted by the Paramount Academy for the Arts: The Paramount Story Wranglers.