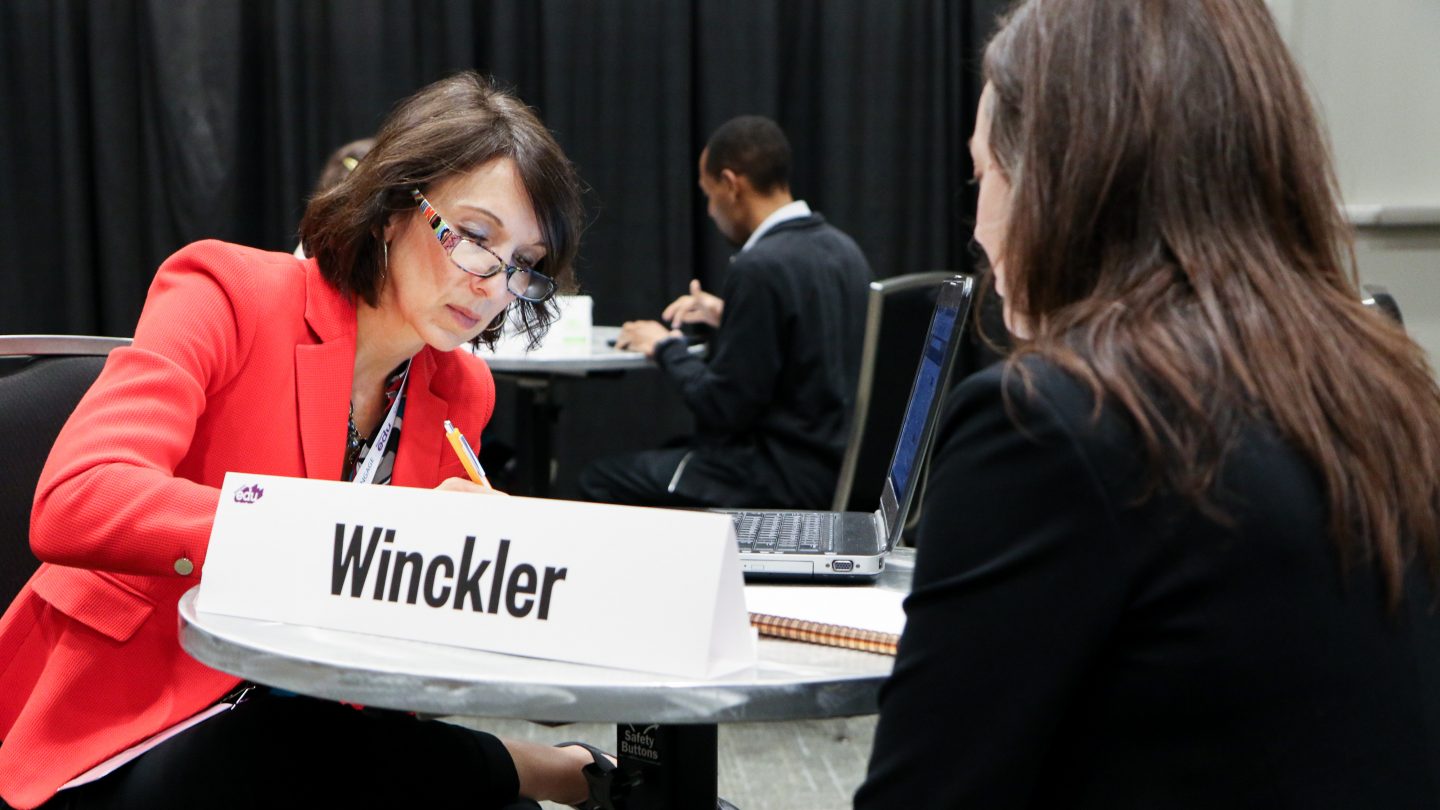 UPDATE: The 2018 mentor application deadline has passed. For late consideration, please fill out the form below. Please note that your submission will be considered on a case by case basis and is not guaranteed acceptance.
SXSW EDU facilitates one-on-one meetings between an experienced professional and a curious attendee interested in learning more about a particular area of interest with a dynamic mentor program.
Serendipitous interactions between individuals can make all the difference in the spark of a new idea, decision or path. The SXSW EDU mentor program seeks to support and promote these meaningful collisions further.
Thank you for your interest, we are no longer accepting applications for the 2018 event.
SXSW EDU 2017 Mentor, Kate Winckler, ARP. Photo by Benedict Jones.