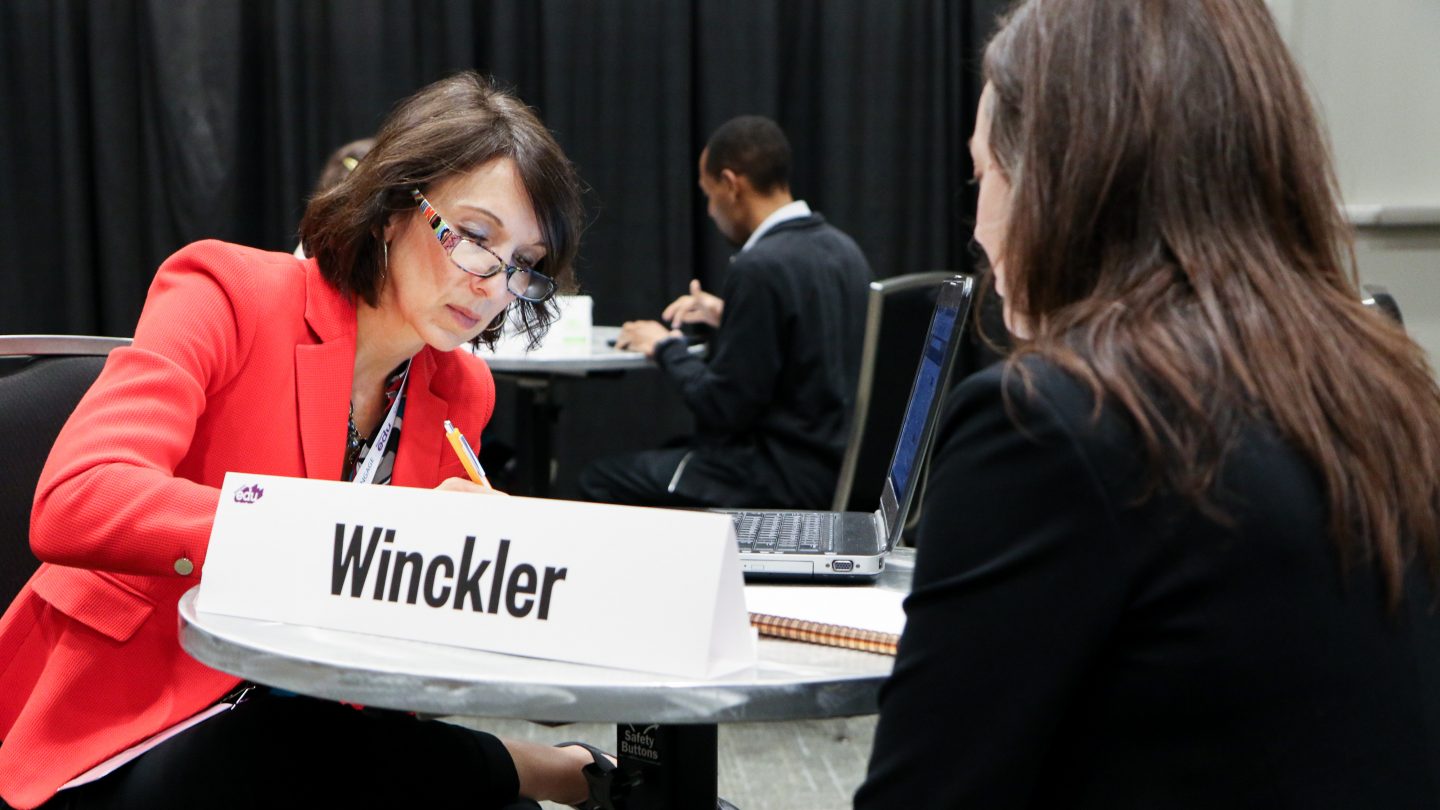 SXSW EDU facilitates one-on-one meetings between an experienced professional and a curious attendee interested in learning more about a particular area of interest with a dynamic mentor program.
Serendipitous interactions between individuals can make all the difference in the spark of a new idea, decision or path. The SXSW EDU mentor program seeks to support and promote these meaningful collisions further.
SXSW EDU 2017 Mentor, Kate Winckler, ARP. Photo by Benedict Jones.